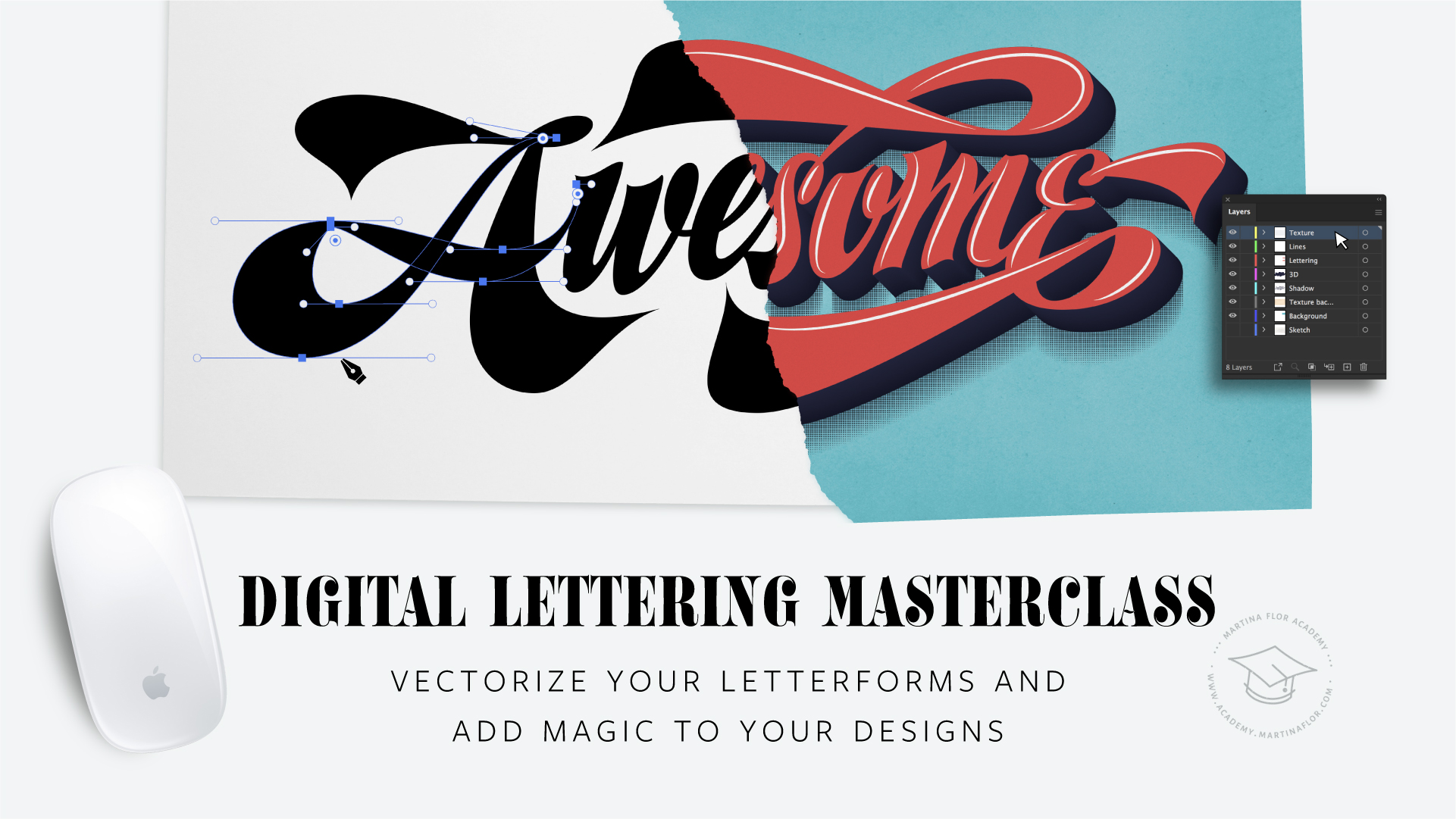 You have been doing lettering for a while and think to yourself "Is there something else out there for me, other than procreate?". Perhaps you have been drawing on paper and you are ready to add a digital tools to your workflow with letters. Or maybe you have learned how to vectorize your lettering pieces but they always seem to get flat and lose something when translated to vectors. You keep on trying but:


☞

You struggle with point placement in your drawing and understanding how many points you need.
☞

You're confident with vector placement but your curves just end up not looking good.
☞

You find it hard to keep stroke consistency and would like to find ways to automatize it.
☞

Your digital drawing doesn't have enough depth and you want to make it look more interesting.
☞

Digitisation is taking FOREVER and you want to improve your workflow with vectors.


This workshop is for you. Learn how to digitize letterforms using vectors and add effects that make your lettering take the leap from great to awesome. 
Or scroll down to choose a different pricing option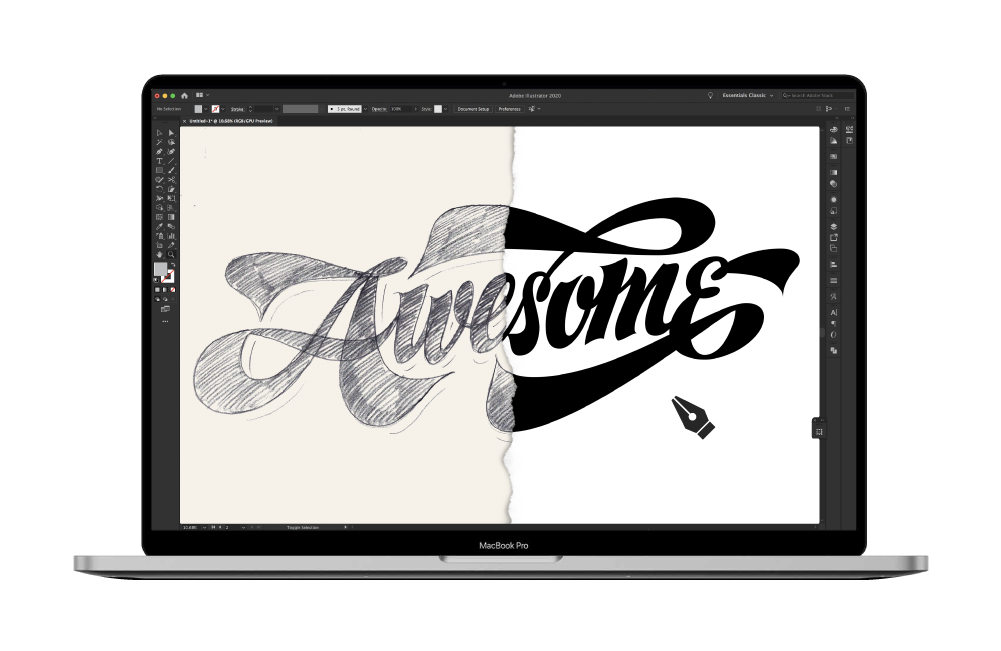 SESSION 1 | February 23, 2021 |
10:00AM ET
☞ Introduction: why vectors are great for you and how you can incorporate them in your process. See real-life examples and have a look inside Martina's creation process.
☞ Demo: learn effective techniques to vectorize letterforms and tips to understand *exactly* where your points should sit. 
☞ Demo: learn efficient workflows for drawing lettering and short cuts to optimise your shapes.
☞ Hands-on: digitize your sketch using vectors while connecting with other peers in the class.
☞ Feedback round and wrap up: get tips from your peers and instructors, and extra tips to move forward with your project.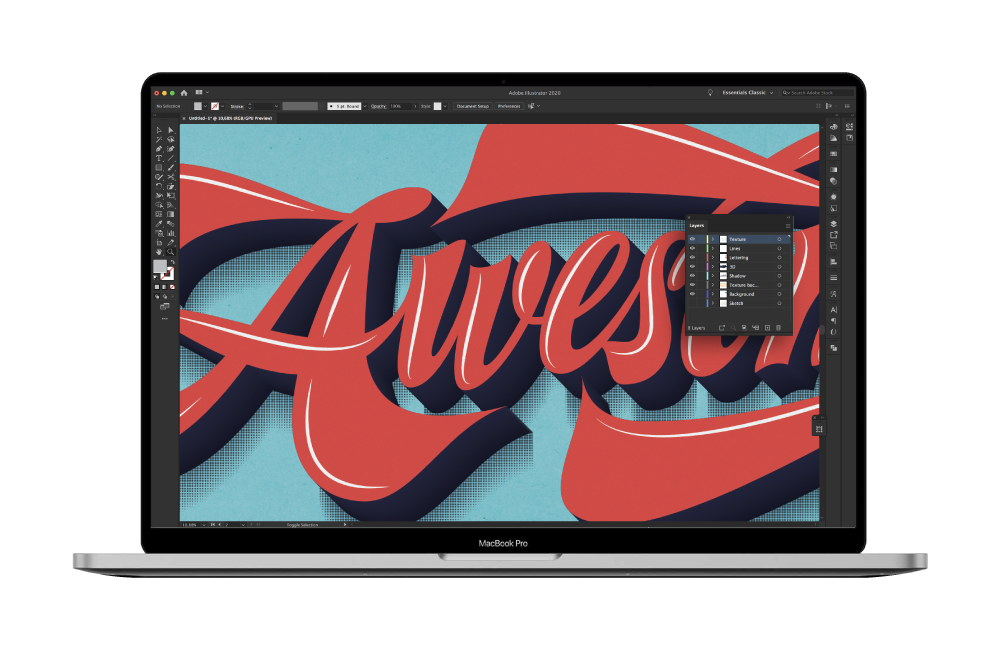 SESSION 2 | February 25, 2021 |
10:00AM ET
☞ Introduction: Adding effects and telling stories with your lettering. See real-life examples and have a look inside Martina's creation process.
☞ Demo: learn how to add depth and effects to your letterforms so that they tell the stories you want to tell. 
☞ Demo: learn how to apply textures, details, and magnificence to your designs.
☞ Hands-on: customize your lettering piece with effects and textures while connecting with other peers in the class.
☞ Feedback round: get feedback from your peers and instructors, and extra tips to move forward with your project. Receive a surprise lesson from us after the sessions. 
You cannot make it to any of these sessions? We've got you covered. You'll receive a replay that you can watch at your own pace.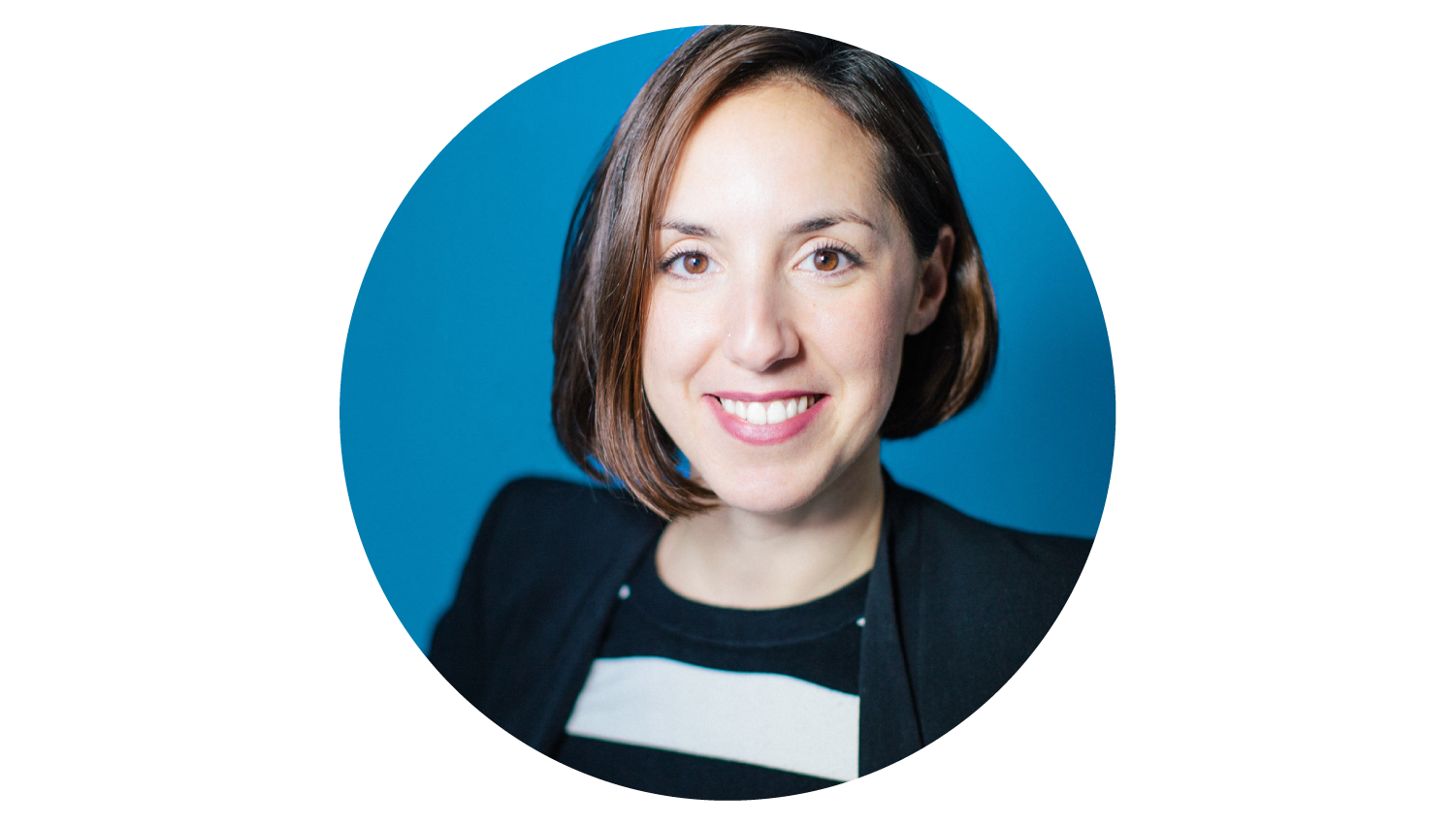 Lettering Artist & Workshop Host
Martina Flor combines her talents as both a designer and an illustrator in the drawing of letters.  In 2010 she started her studio in Berlin and since then has worked with several high profile clients, been on stage at dozens of design conferences, won awards, and taught thousands of aspiring freelance lettering designers to hone their craft, become hand-lettering masters, and expand their business.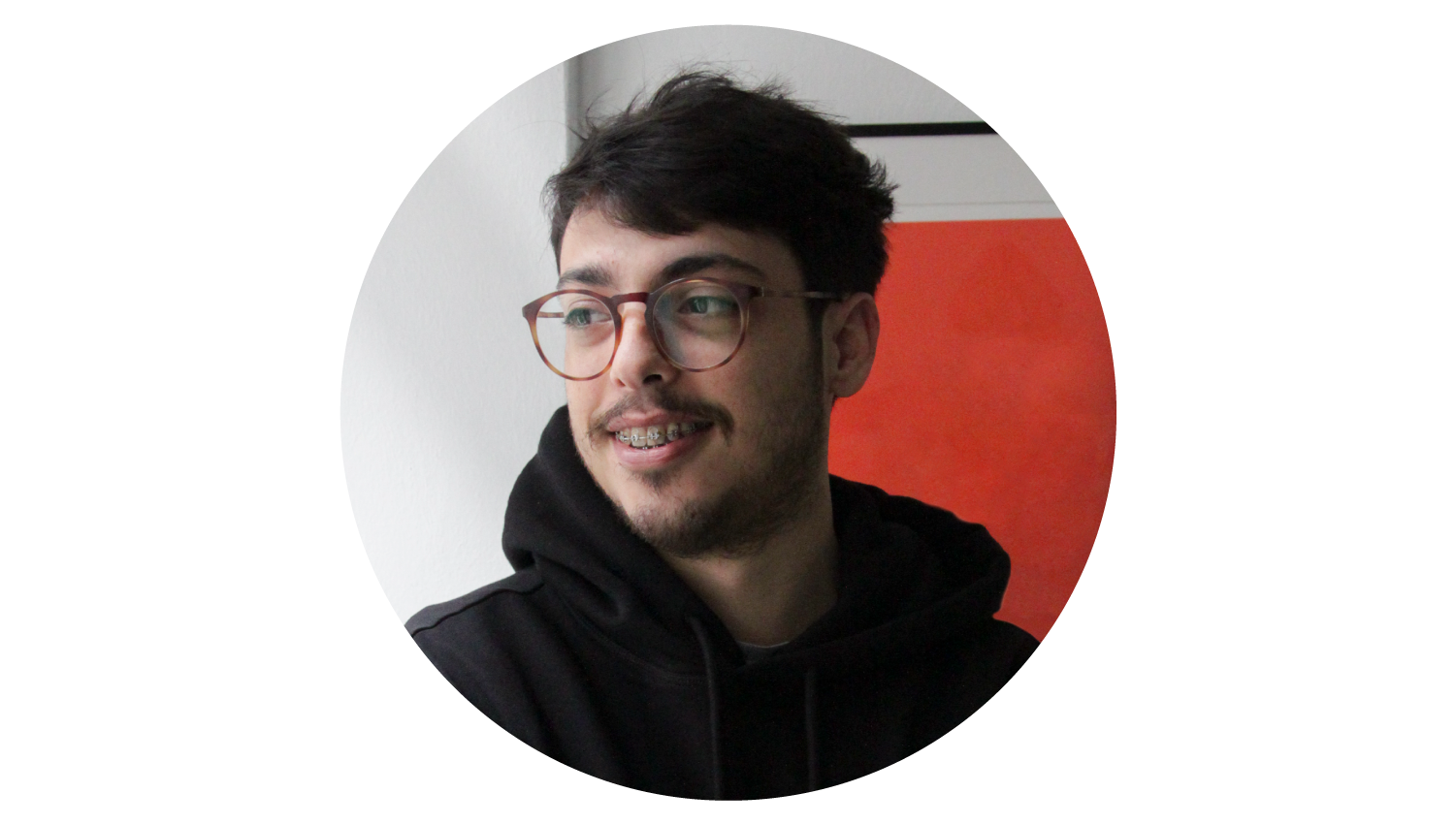 Designer & Vector Manager
Elías Prado is a lettering artist and designer from Mendoza, Argentina. He graduated in Industrial Design in Gran Canaria, Spain, and specialised in graphic design, advertising and illustration. In 2018 he joined Studio Martina Flor as senior designer to focus on lettering and type design. Since then he's developed a unique skill to polish letterforms and make every lettering piece shine.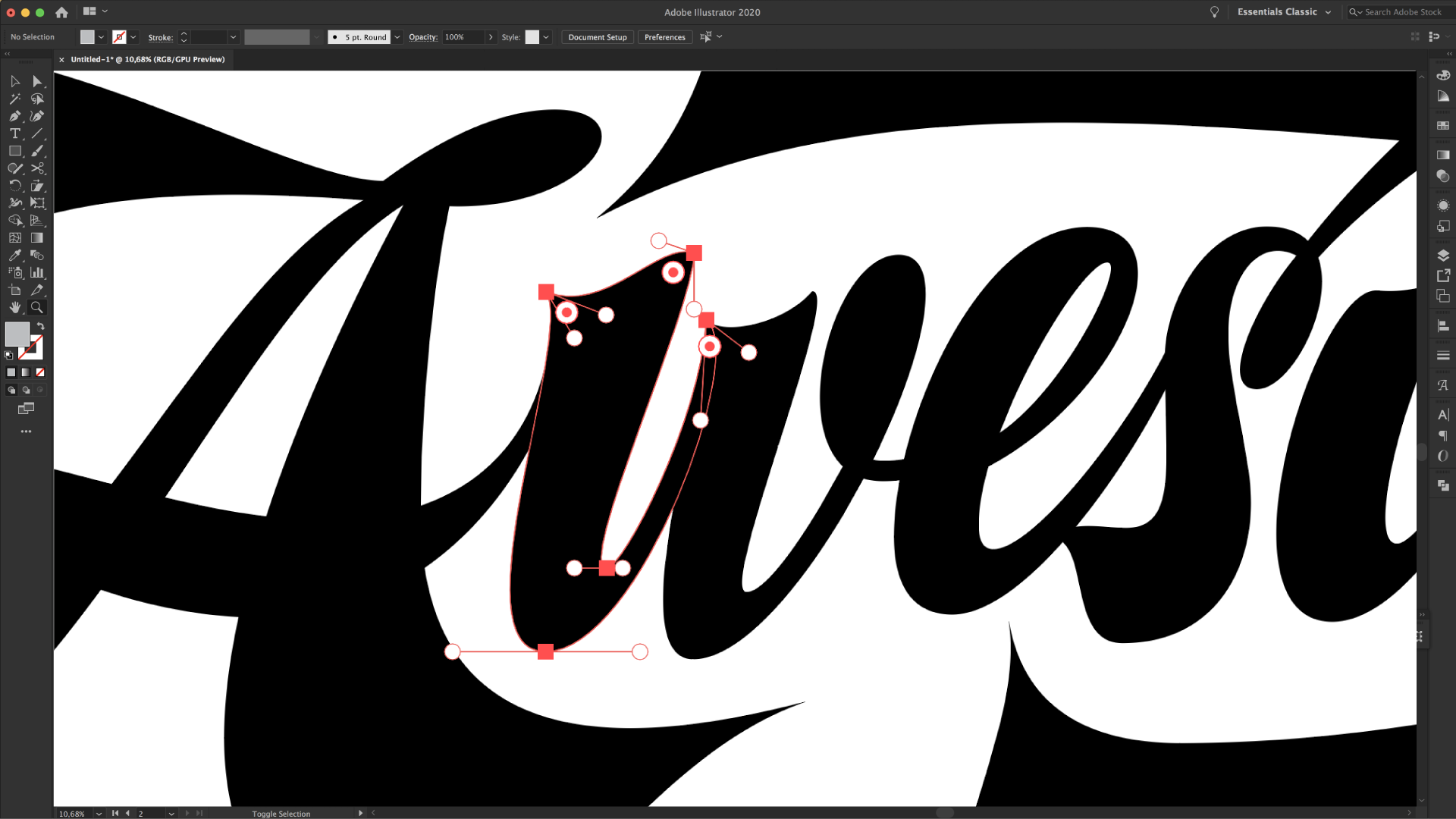 Understand and master a useful technique to draw letters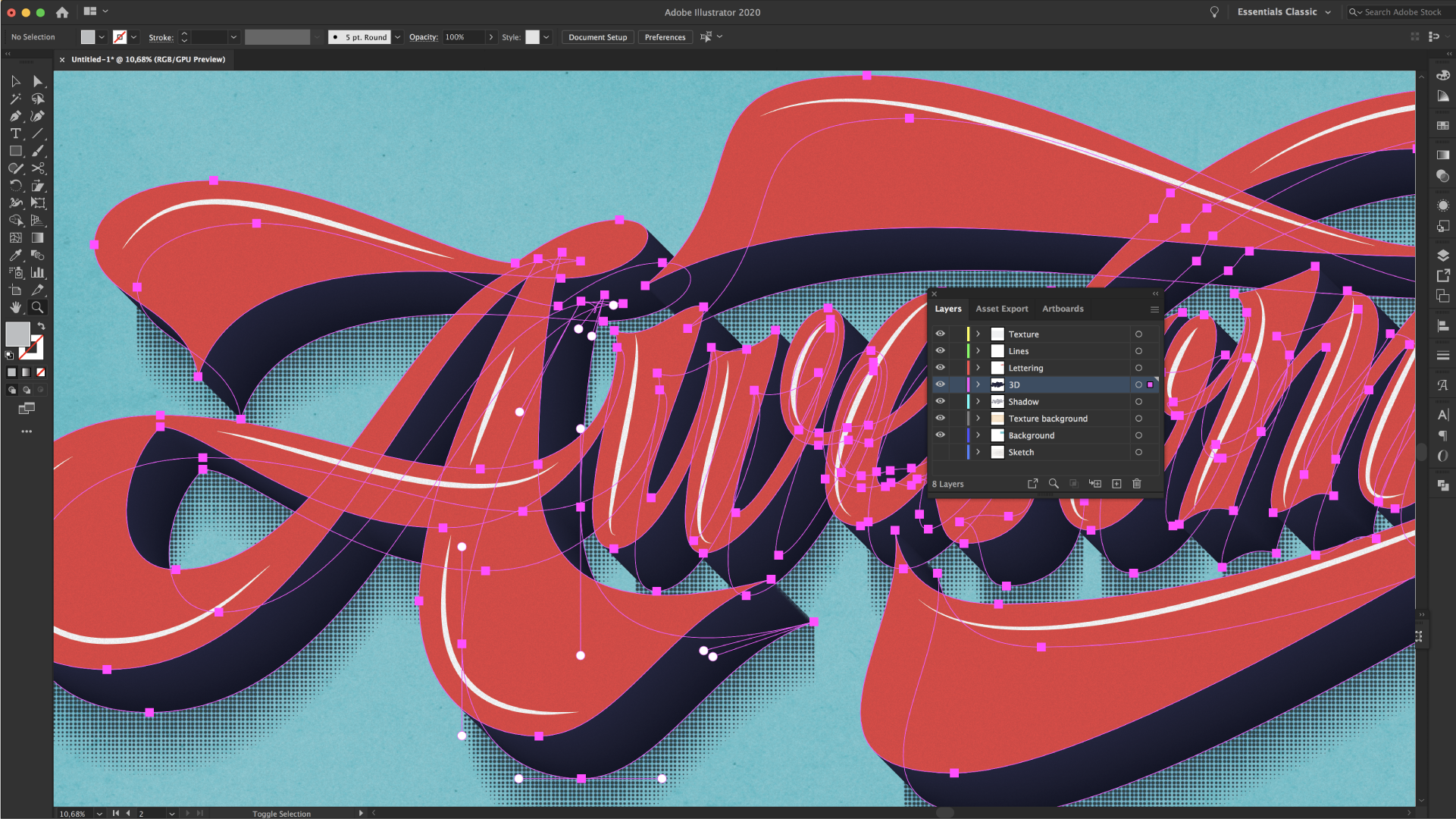 Learn to add effects and enhance the storytelling of your lettering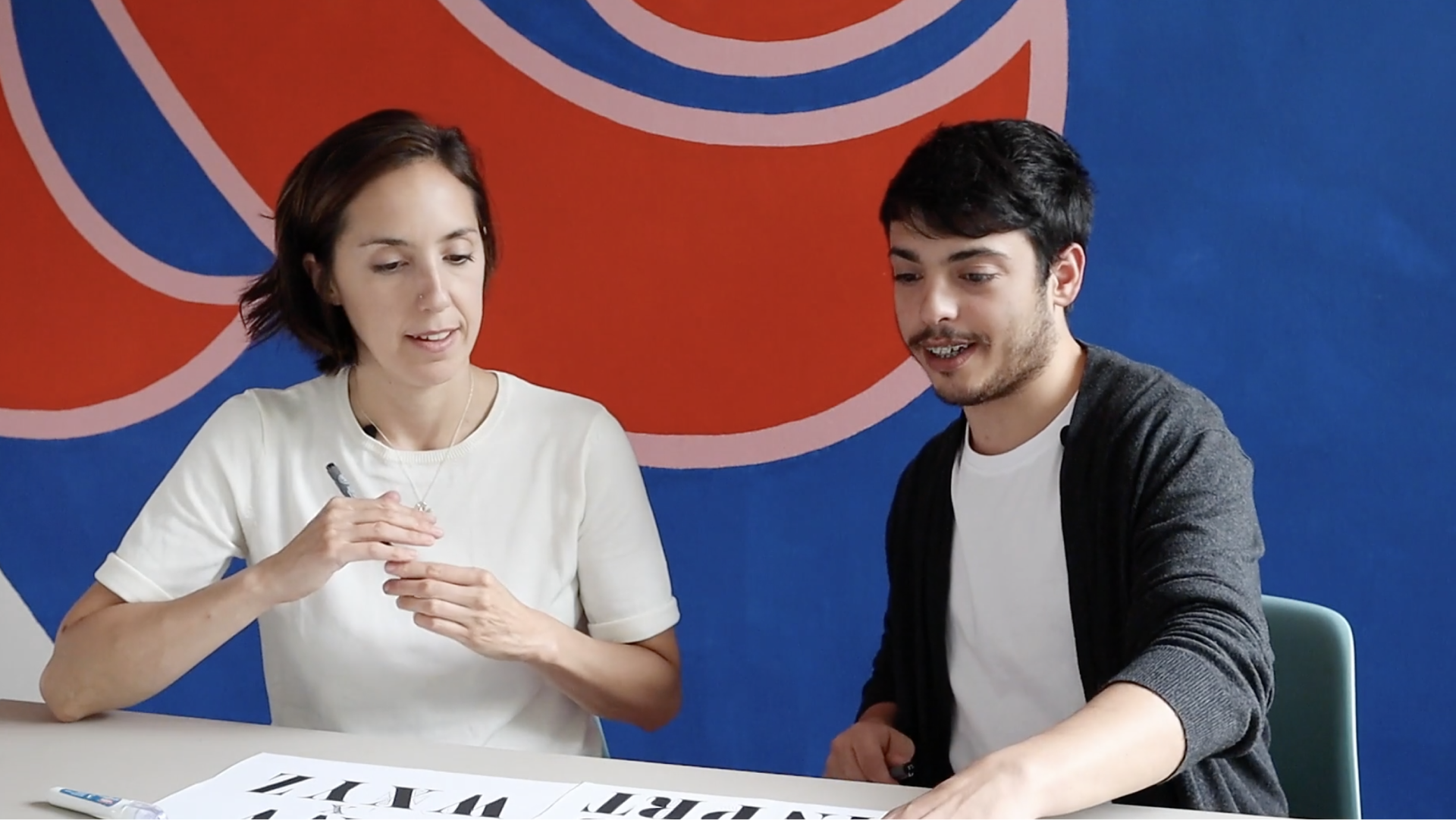 Receive direct feedback from the instructors and peers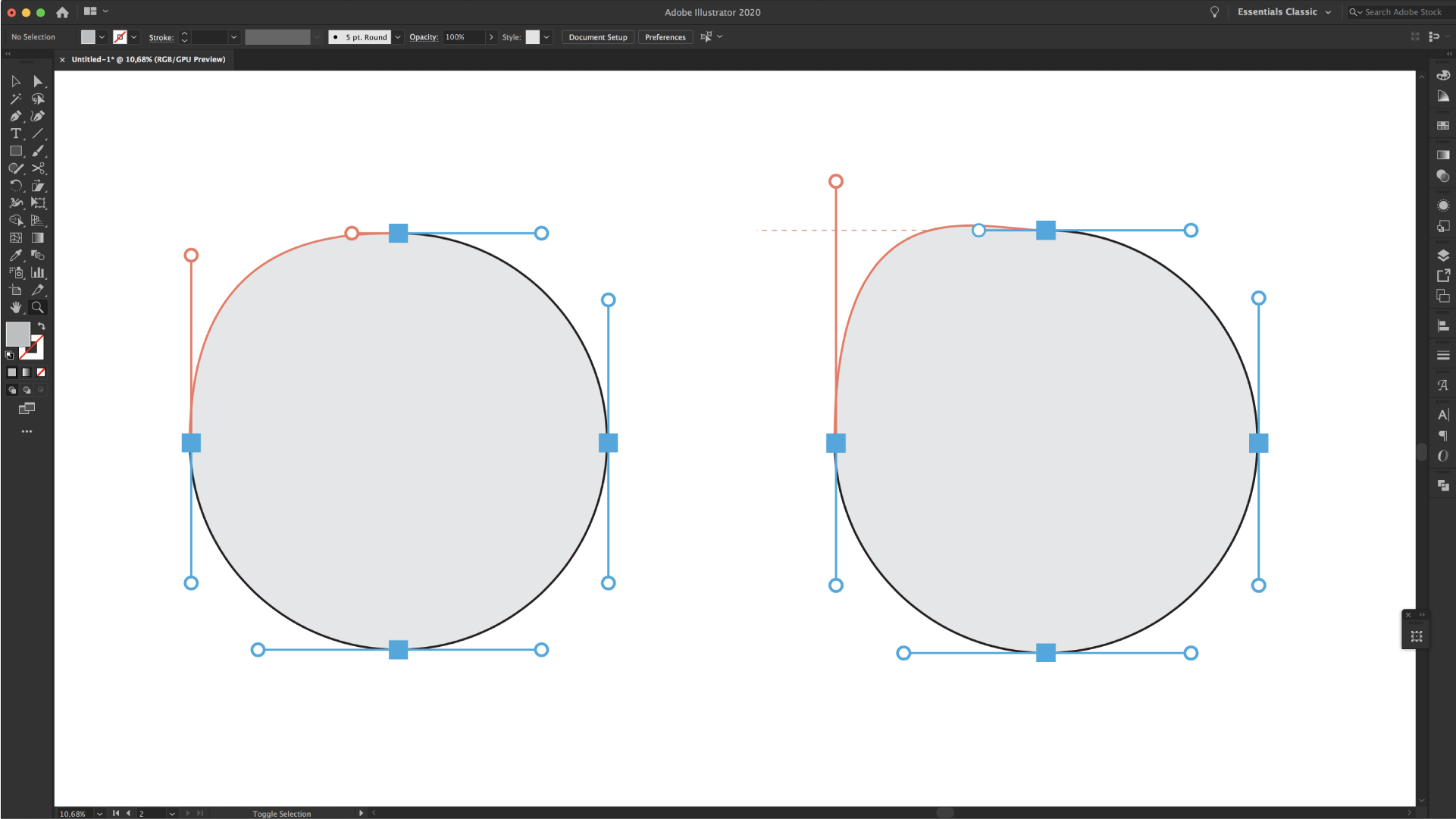 Get pro tips on digitizing and applying effects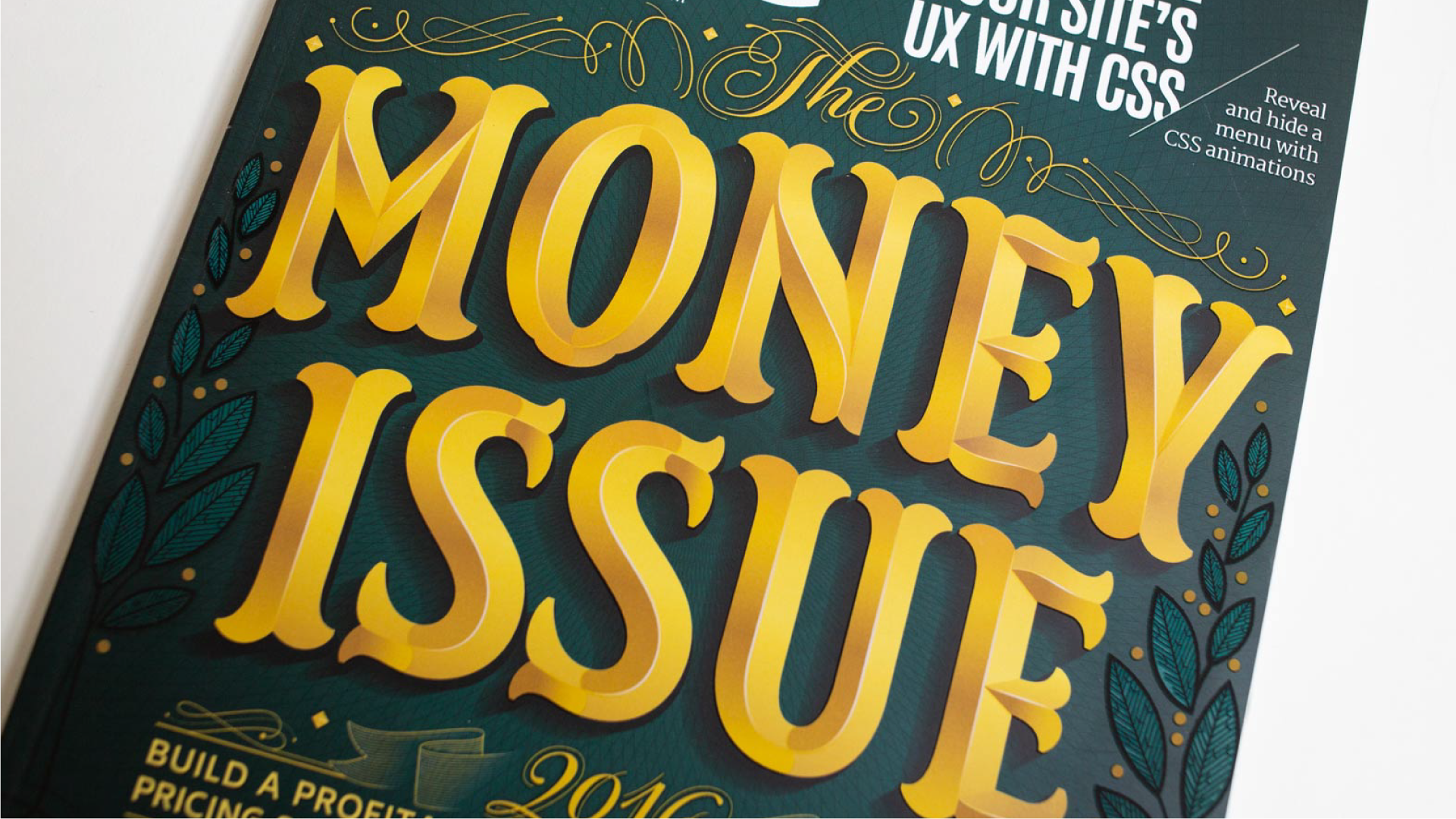 Get tons of inspirations, see what is behind prodigious projects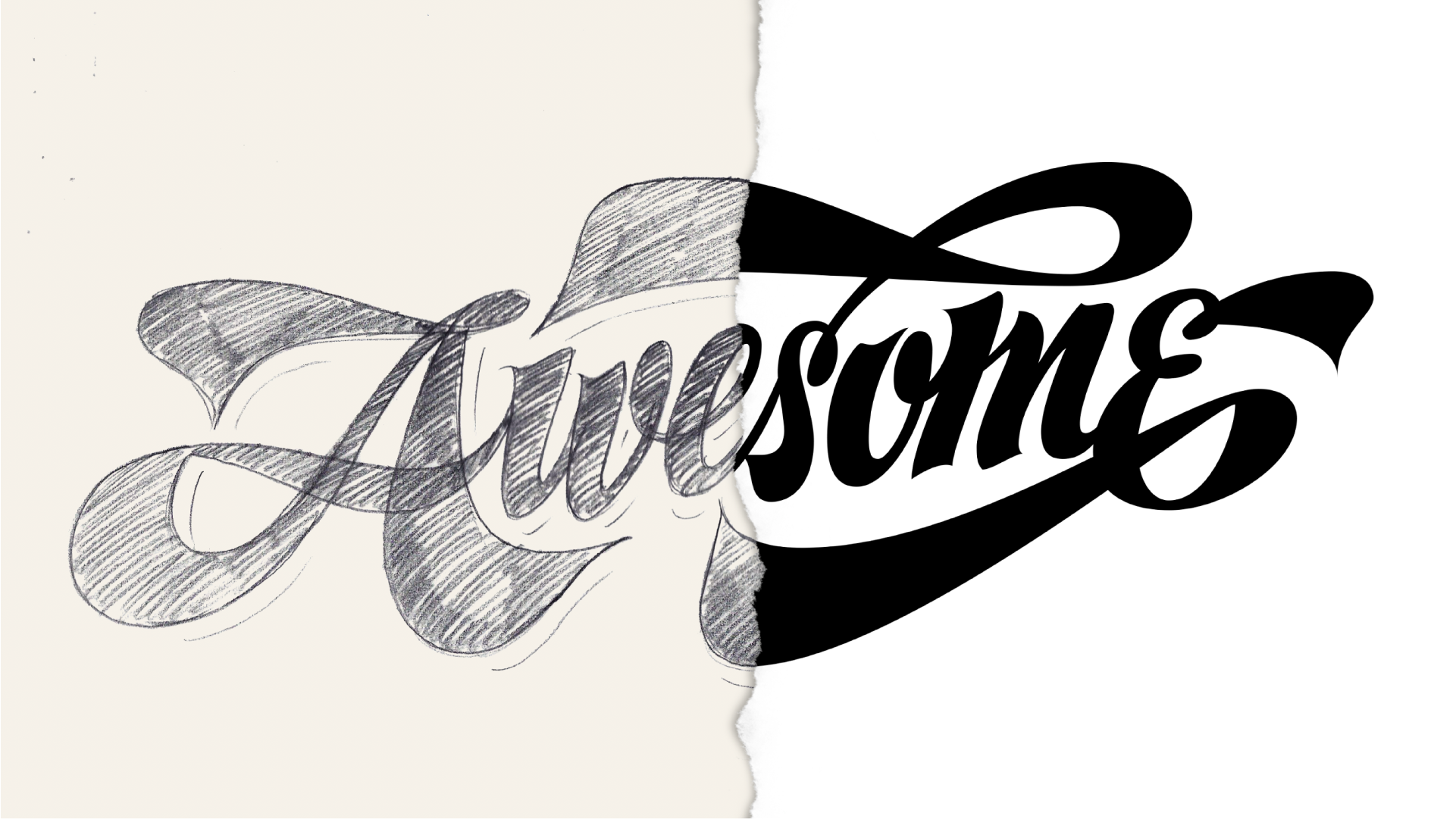 Receive insights on how a professional workflow looks like
WHY DIGITIZING WITH VECTORS?
Although there's tons of digital tools out there to create digital lettering, using vectors can oftentimes be the way to go. Here's why:
☞ Vectors allow you to take 100% control over your curves.


☞ You can decide exactly the shape of your letterform.
☞ When scaled, pixels loose resolution, hence the word "pixelated". Vectors can be scaled infinitely.

☞ In some projects clients will demand a vector file from you.
☞ Vector drawings are easier to edit than a hand-drawing lettering piece.


☞ You can apply effects automatically.
FREQUENTLY ASKED QUESTIONS

The course is divided in 2 live sessions. First session on February 23, 2021, at 10:00 Eastern Time. Second session is on February 25, 2021, at 10:00 Eastern Time. Each session has an estimated duration of 90 minutes long. After the sessions have concluded, you will have access to the replay.

After both sessions have concluded you will have lifetime access to the replay.

Yes! This is an online course, so you can access from wherever you are.

The program is open to designers, lettering artists, illustrators, students and professionals of all levels of expertise. Beginners, as well as more experienced attendees are welcome.

You will need a computer with Adobe Illustrator installed. If you dont have Adobe Illustrator, we will send you a demo version of the program. The masterclass will happen via Zoom Meeting, so you will need to have it installed too. Additionally, you need to have a sketch or a drawing of a lettering that you would like to digitise during the sessions.

The fee covers the attendance to both live sessions, life-time access to the recorded course, cheatsheets, feedback from other students and instructor, and joining the academy community.

If you miss a session by any reason, you will still have access to the recorded class.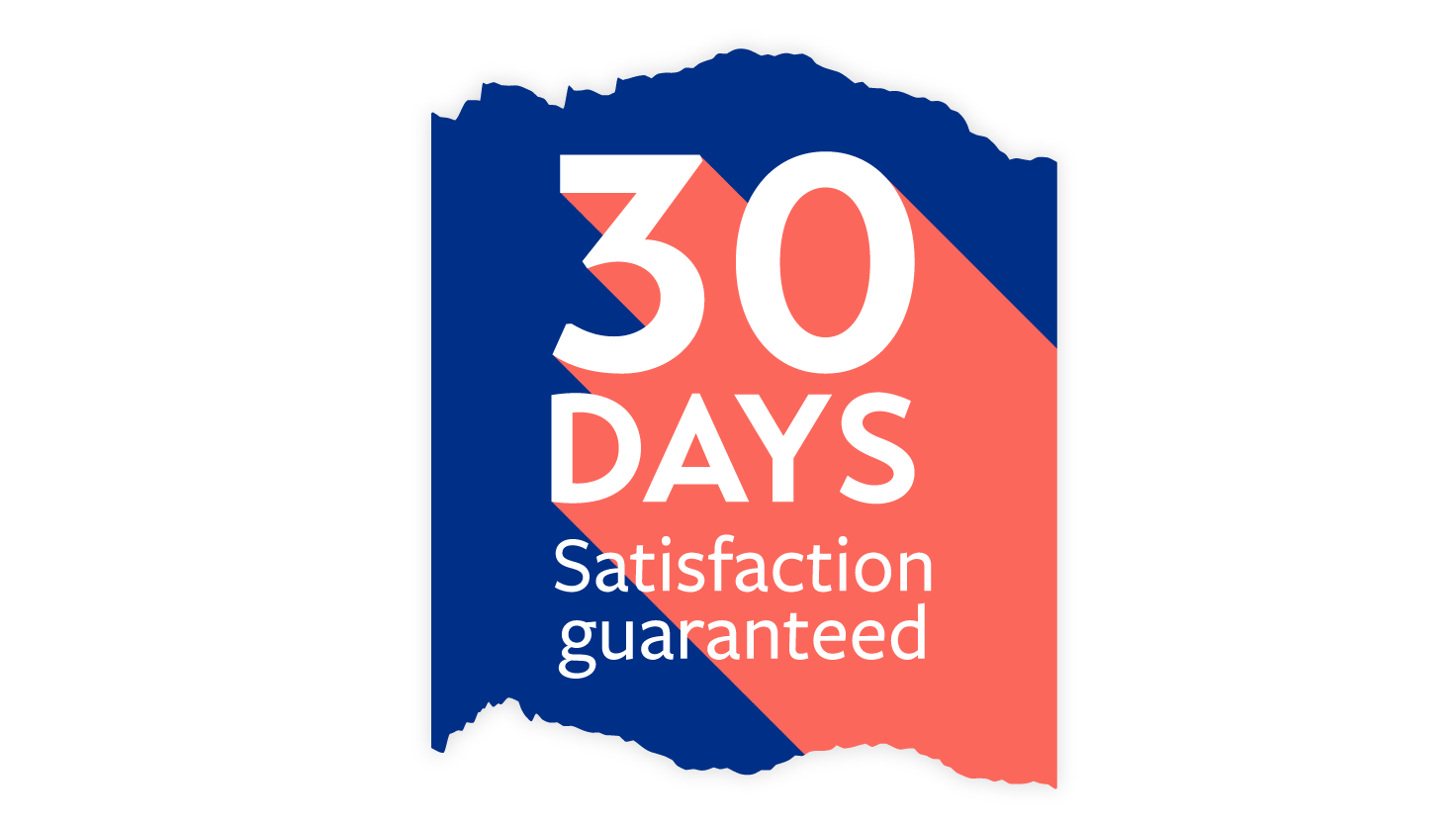 We are sure that you'll surpass your expectations with this masterclass. So much so that offer a 30 days money back guarantee.
If you're not happy, motivated and inspired after the sessions shoot us an e-mail and we'll issue a refund. No questions asked.